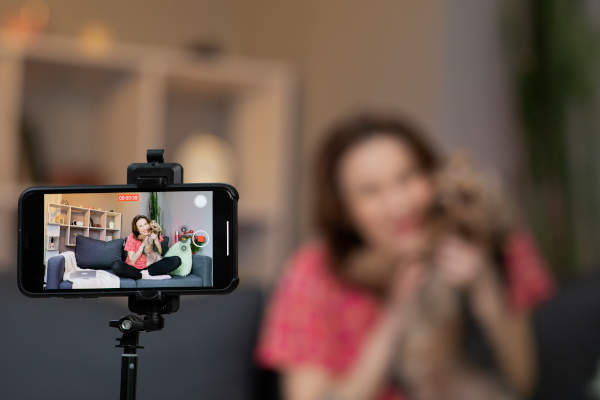 How to Make Money From Your Videos in Nigeria
If you already know how to make a good quality video in Nigeria, the next thing you might want to know is how to make money from your videos in Nigeria. This is exactly what this post will explain. There is another important thing that you need to know about your video content and I will explain it in this post.
Once you are equipped with the knowledge which you will achieve in this post, you will know exactly how to make money from your videos and how to maximize your earnings with different monetization options. Sit back and enjoy!
1. The most important thing to know about your digital video content
Digital video content is content that is in a digital media form and capable of being played on electronic media. When you create video content, you automatically acquire copyright over that content under the Nigerian Copyright law (Copyright Act 1988) upon publication. Video content in this context is a cinematographic film under the Copyright Act.
2. A video content creator's rights under the Nigerian Copyright Act
Your rights under section 6(1)(c) of the Copyright Act include the right to do or authorise the doing of any of the following acts:
(i) make a copy of the film;
(ii) cause the film, in so far as it consists of visual images, to be seen in public and, in so far
as it consists of sounds, to be heard in public;
(iii) make any record embodying the recording in any part of the soundtrack associated with
the film by utilising such soundtrack;
(iv) distribute to the public, for commercial purposes, copies of the work, by way of rental,
lease, hire, loan or similar arrangement.
In many cases, when content creators grant licences for the use of their videos to platforms such as Netflix, they will be exercising their right as guaranteed in section 6(1)(c)(iv) above.
Another thing to note is that you do not have to make any formal application or registration in other to acquire copyright in Nigeria (nice isn't it 🙂?). You acquire your copyright once the content has been published. However, you can optionally register your copyright in Nigeria. Registering copyright has an added advantage of establishing proof of publication date.
Your copyright may also be valid in other countries by virtue of international treaties to which Nigeria is a party. This means that you would be able to enforce your copyright in such countries.
3. Duration of your copyright for video content in Nigeria
The duration of your copyright of cinematographic film in Nigeria is 50 years which begins to count from the date of first publication. After that, anyone could be free to use it without your permission but you will still be credited as the author.
4. Ways to make money from videos in Nigeria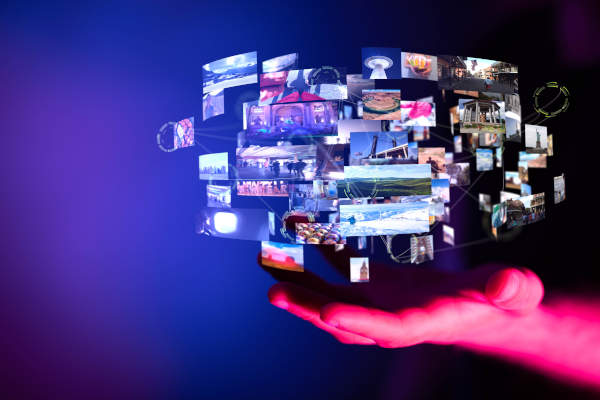 There are many ways to monetize your video content. Unfortunately, when it comes to making money from a video in Nigeria, many people often think that YouTube is the only platform where they can possibly make some money from their videos. As a result of this misconception, there are usually tremendous searches on how much money YouTube pays for a video.
The truth is that YouTube (not the premium version) allows content creators to monetize their content on its platform but certain conditions must be met first as a prerequisite. One of such conditions, amongst others, is usually that your video must have had at least a thousand views. However, this post is not about how to make money on YouTube so I won't dwell much on that.
How you use your copyright will determine how much you can make from your video content. There are two basic ways in which you can monetize your copyrighted video. This could be by selling your copyright (section 6 of the Copyright Act) or by granting a licence for the use of your copyrighted video. I will explain the implications of both below.
5. The implication of selling your copyright of a video
6. Granting a licence for the use of your video
Another option to consider when monetizing your video content is to sell a licence for the use of it instead of alienating your copyright. Licences are usually granted for a limited period. For example, you could grant a licence to a video website or platform a right to play your video on their platform for a period of six months, one year, or two years, etc. Such licences could be exclusive or non-exclusive.
An exclusive licence in this context means that only that platform would be able to exhibit or play your video for the time that you have granted. For this sort of licence, you should expect to receive higher pay. So if you grant an exclusive licence to Netflix for instance for a period of two years, then you cannot grant a licence for the same video until the two years have elapsed.
A non-exclusive licence means that you can simultaneously grant licences on a single video to multiple platforms. The money you would receive from each of the licencees of the licence, in this case, would be relatively cheaper in comparison with the above. The benefit however is that you would be able to grant licences to several people or companies for the use of your video and thus maximize your earnings. For instance, you could grant licences to Netflix, Amazon, GeniusTape, YouTube, etc., and your video will be available on all of them at the same time.
In this post, you have learned the type of intellectual property right that you have over your video content and how to monetize your video on digital media platforms. As a content creator, this will help you in achieving the most suitable monetization for your video projects.
See also How to Record a Good Video Skit With a Smart Phone.
Reviews
Sharing
Tags